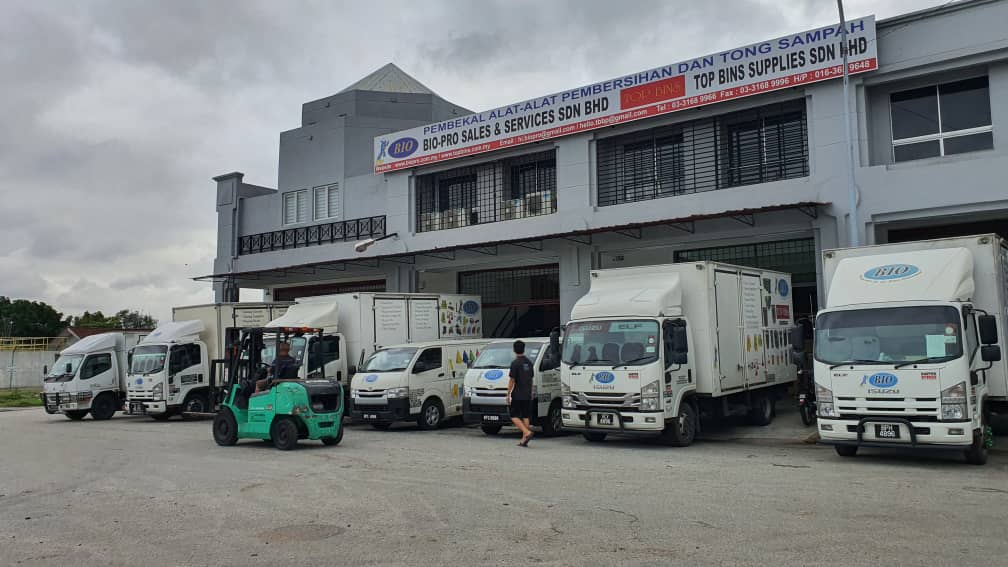 Since its inception in 2008, BIO-PRO has been bringing cleaning innovations and solutions to Malaysia, and countries worldwide. As the leading supplier & importer of commercial and industrial cleaning products, BIO-PRO offers the best range of cleaning & hygiene solutions to various industries including hospitality, Cleaning Company, Banking, Retail, Food & Beverage, Manufacturing, Building, Shopping Mall, Cinema, Hotel, Resort and Government Agencies for both Domestic and International Market.
Products of BIO-PRO such like :
Industrial Mops, Dust Mops, Kentucky Mops, Cirucular Mops, Microfibre Mops, All Kind of Brooms, All kind of Brushes, Cleaning Cloth, Microfibre Cloth, Cleaning Machinery, Mopping Buckets, Cleaning Trolley, Bio Hazard Waste Bin, Disinfectant Liquid & Products, Hand Sanitizer, PPE Products, Hand Glove, Garbage Bag, Washroom Dispenser, Restaurant Dispenser, Commercial Floor Matting, Hand Dryer, Cleaning Chemical, 3M Cleaning Chemical, 3M Floor Pads, Waste Bin, Polyethylene/Fiber Glass Bins Stainless Steel Q-up Stand, Stainless Steel Trolley, Stainless Steel Washroom Equipments, Stainless Steel Bins, Cleaning Equipment, Tissue Products and etc.
Our Company Vision is helping our customer to Saving Cost & time, and we aslo provide a good services to our customers. Together, we can make the environments a cleaner place for the future!